John Connelly was a longtime Bookman reader and occasional contributor, and also a strong intellectual influence as teacher and mentor on the current editor. His friend and collaborator John McCarthy offers this memorial.
An Exemplar of an Educator in the Jesuit Tradition
By John P. McCarthy
Most Catholics tend to think of the Jesuits as educators, notwithstanding the extraordinary and heroic role they have played (and still do) as missionaries, as well as pastors, chaplains, bishops, and even now, as a Pope. That impression is based on the many educational institutions, both universities or secondary schools, they have founded and run. In the United States these are invariably celebrated as "The Jesuit University of New York," or Boston, or wherever. Many of the administrators and faculty at these institutions have been lay, but were equally committed to the Jesuit ideal in education.
Over the past quarter century in many of these universities, the Jesuit presence has been reduced to a small number in the faculty and staffs, even among their presidents. Furthermore, many in their faculties are not only not Catholic, but intellectually unsympathetic to the Jesuit tradition.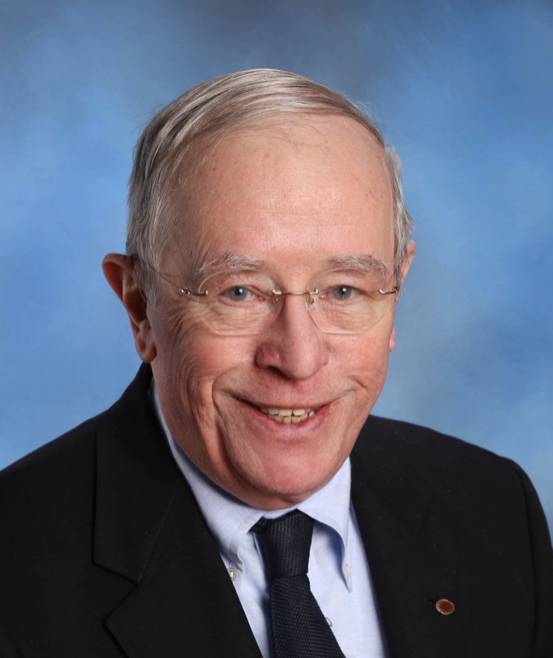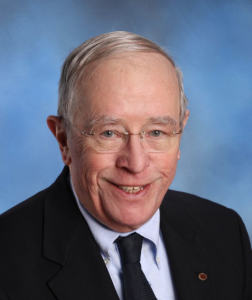 On Tuesday of Holy Week John L. Connelly died. He was a devout and learned lay faculty member who had taught for fifty-two years at Regis High School in New York. He represented the best in the Jesuit tradition that was once so abundant. Reflection on his life may help us appreciate what has been, and which may yet be rebuilt.
John grew up in the Marble Hill neighborhood of New York City—from the high 30s to the lower 40s east of Park Avenue—at the time a decidedly working-class area of low-storied apartment houses, now lost to the expensive high-rise buildings that dominate today. John's father was a local leader in the Democratic Party, at the time an organization in which devout Catholics could feel very much at home.
John attended Regis High School himself. The school is an all-boys scholarship-only institution located on East 84th Street between Park and Madison Avenues. Applicants in earlier times were usually nominated by the nuns who were either principals or eighth-grade teachers in the city's parochial schools. Naturally then, and to a smaller degree today, a large number of these applicants were sons of Irish, but also Italian and German, immigrants, who would often be the first generation in their families to attend secondary school, never mind university. Not unsurprisingly, a significant number of Regis graduates before the 1970s would enter the Society of Jesus. Today, Regis sponsors a summer program reaching out to potential qualified secondary school students in Latino and African American communities.
After graduating from Regis in 1956, John Connelly went on to Holy Cross, a Jesuit university, before pursuing graduate study in history at Fordham, yet another Jesuit institution. At Fordham, one of his professors was the renowned Burke scholar, Ross Hoffman, who had established his academic reputation at New York University. Following his conversion to Catholicism, Hoffman was amenable to being recruited to Fordham by its formidable president, Father Robert Gannon.
John started teaching in Regis in 1962. A few years later, he and his devoted and lovely wife, Susan, moved to Norwalk, Connecticut, where they raised their two sons, Jamie and Michael, both of whom went on to attend Regis.
Throughout his career at Regis, John was unrelenting in his assertion of the inextricable compatibility, indeed essential link, of Catholicism and learning—and there could hardly be a better discipline in which to do so than his own, European history. He also taught math, economics, classical political thought, and epistemology. As a teacher he was well able to inspire and animate, and had the gift of transmitting truth to high school boys. Over five decades of tumult and change he left an indelible impression on his young students, especially those who went on to pursue academic, literary, and priestly careers.
My acquaintance with him began in the late 1970s. He attended a conference I had organized at Fordham's Lincoln Center campus dealing with the celebrated English Catholic writers G. K. Chesterton and Hilaire Belloc. Father Ian Boyd, the founder and editor of The Chesterton Review, and I, who had a book on Hilaire Belloc, were the speakers. After the conference was finished, I invited interested members of the audience to sign up for a tentative periodic Chesterton seminar at a location to be determined. John was one of them and volunteered to host them on occasional Saturdays at Regis. The gatherings continued for the next few years.
In 1981, John was awarded an honorary Doctorate of Humane Letters from Georgetown University, to which many of his students had gone after graduating from Regis.
In 1982, at the behest of Russell Kirk, who had secured a grant from the Wilbur Foundation for the event, we had the first annual G. K. Chesterton Conference at Fordham. The conferences, which I chaired and for which John served wittingly and effectively as the coordinator, drew good and regular audiences and had excellent speakers that included John A. Lukacs, Michael Novak, Richard Neuhaus, then-Auxiliary Bishop and later Cardinal Edward Egan, Friedrich Wilhelmsen, and Father James Schall, S.J.
After his retirement John was awarded the 2015 Deo et Patriae Award for his dedication to the Regis High School community.
Although retired, John resumed teaching—daily—religion to students in the Regina Pacis Academy near his home in Norwalk. I am certain, even though his students there were younger, that his living faith will have left a permanent impression on them.
John's Mass of Christian Burial, held on Tuesday, April 23, 2019 at St. Mary's Church in Norwalk, was appropriately offered in the traditional Latin rite and accompanied by Gregorian chant.
---
John P. McCarthy is professor emeritus of history at Fordham University.