Romanian Group Launches Essay Contest
on Kirk's Books
Remus Tanasă, a Romanian reader of Dr. Kirk's books, founded the Russell Kirk Romania group in 2016 to promote Kirk's ideas and books in that country. On October 18, Professor Tanasă launched an essay contest on the topic "Russell Kirk, Conservatism, and the Permanent Things," sponsored by Russell Kirk Romania and LaPunkt magazine, to increase awareness of Dr. Kirk's books. The contest winners will be selected by a distinguished panel of six judges which includes Dr. Mihail Neamțu, a scholar and author of ten books who was a Wilbur Fellow at the Kirk Center in 2008.
The Russell Kirk Center for Cultural Renewal provided copies of several books for the essay contest.  We are delighted to hear of this initiative by Professor Tanasă and encourage anyone who speaks Romanian to visit their website "Russell Kirk Romania."
Plymouth Library Hosts Capacity Audience
for Presentation on Russell Kirk
On October 19, 2018–100 years to the date that Russell Kirk was born in Plymouth, Michigan–the Plymouth District Library held an event celebrating his achievements.  James Person, editor of Imaginative Conservatism: The Letters of Russell Kirk (2018), spoke on Kirk the man and the writer, accompanied by rarely-seen photos from Kirk's boyhood in Michigan.  In a surprise appearance, representative Jeff Noble presented a tribute in honor of Dr. Kirk from the State of Michigan. Among the several Wilbur Fellow alumni in attendance was attorney Max Goss, who spoke about the Society for Law and Culture, a new program he founded under the auspices of the Kirk Center.  A stunning cake resembling a stack of Dr. Kirk's most popular books made by a local bakery pleased the crowd.  Each attendee received a booklet entitled "Russell Kirk: Pillar of Tradition," a chapter from Ink Trails: Michigan's Famous and Forgotten Authors, to bring wider attention to the work and thought of "Michigan's greatest man of letters."
Imaginative Conservatism: The Letters of Russell Kirk
A prolific author and wise cultural critic, Russell Kirk kept up a steady stream of correspondence with friends and colleagues throughout the world, but these letters have never been published until now. In Imaginative Conservatism: The Letters of Russell Kirk, editor James E. Person, Jr. presents for the first time 190 of Dr. Kirk's most provocative and insightful letters. Published by the University of Kentucky Press in 2018, the collection includes correspondence between Kirk and prominent figures T. S. Eliot, William F. Buckley Jr., Ray Bradbury, Arthur Schlesinger Jr., Charlton Heston, Nikolai Tolstoy, Wendell Berry, Richard Nixon, and Herbert Hoover, among many others. In addition, there are letters to less famous but no less significant friends, family members, colleagues, students, and ordinary readers of Dr. Kirk's syndicated column. The volume provides insight not only to substantial autobiographical information, but to the twentieth century's influential interpreters of American political and culture.
In National Review, Gerald Russello wrote that the publication of this collection of Kirk's considerable correspondence "it is a great service to American intellectual history generally and to that of conservatism in particular." The full review can be found here:
https://www.nationalreview.com/magazine/2018/05/28/little-money-but-good-canoeing/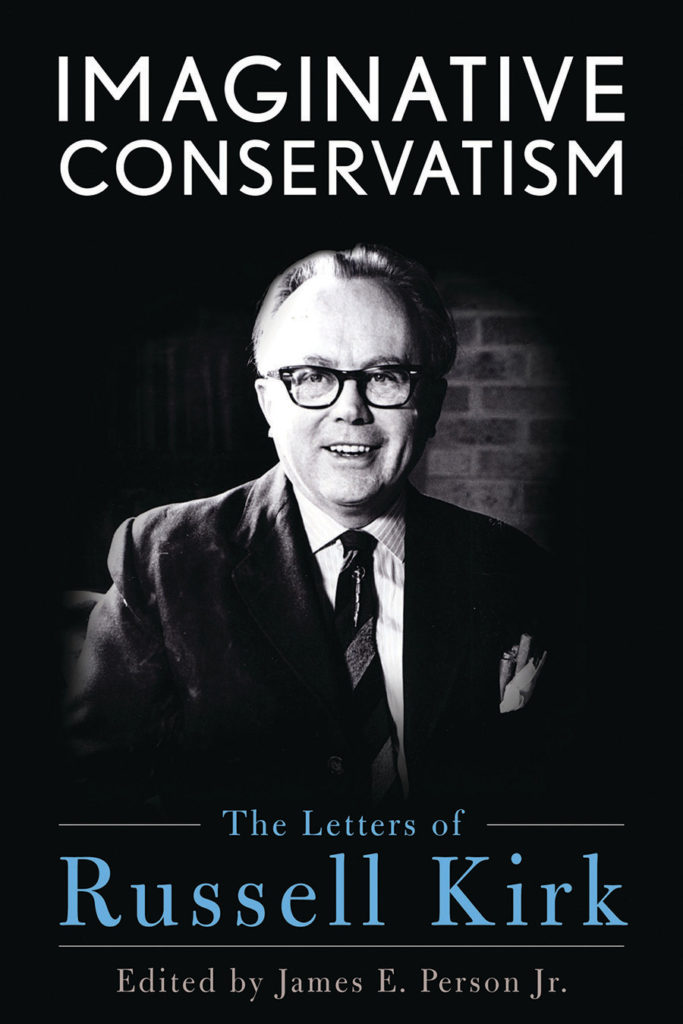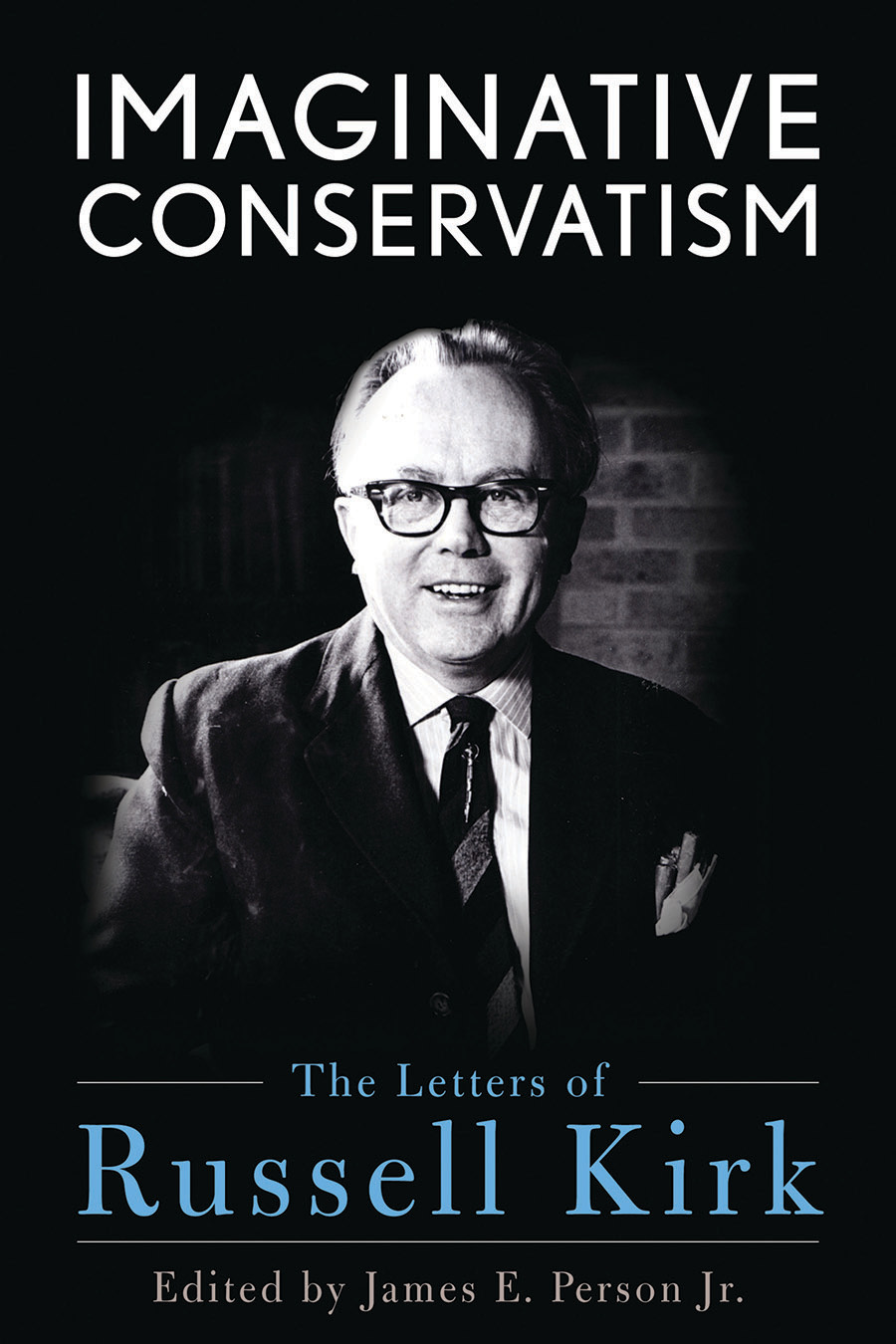 Kirk Center Welcomes Interns from Michigan Think Tanks
Summer interns from the Acton Institute and the Mackinac Center came together for a one-day conference at the Kirk Center. They chose their internships because they are interested in building a more free and virtuous society through sound public policy. Dr. Lee Edwards, a Distinguished Fellow at The Heritage Foundation, historian of American conservatism and longtime journalist, spoke to the group. Drawing upon his fascinating personal experiences in the Goldwater campaign, traveling with Reagan, and working with anti-communist leaders during the Soviet era, Dr. Edwards shared what he has learned in a lifetime dedicated to liberty. He encouraged that students to deepen their understanding of first principles and to seek imaginative ways in their life to create public policy that promotes human flourishing. After the group explored the Kirk library, they walked to lunch at the Kirk home escorted by a bagpiper, a former Wilbur Fellow and current professor at Northwood University. Meeting new friends and good conversation occurred throughout what was a perfect Michigan summer day. The group visited a local bookstore before heading back to Grand Rapids and Midland energized by their day-long retreat.  
Timothy Goeglein Examines Dr. Kirk's Influence on Public Leaders
Tim Goeglein, Focus on the Family's Vice President for Government and External Relations, spoke on "Russell Kirk's Influence on My Life," at a gathering this past summer at the Kirk Center.
While there has been a rightful focus on Kirk's legacy of an indelible intellectual footprint since his death, Goeglein noted, there is comparatively little appreciation of his influence on public officials – governors, state legislators, senior government leaders, U.S. senators and members of the House of Representatives. Goeglein illustrated the direct impact Kirk had on Barry Goldwater, Richard Nixon, Ronald Reagan, Margaret Thatcher, Patrick Buchanan, and Mike Pence, through his books, pamphlets, speeches, columns, and personal meetings.  Even international leaders routinely reached out to Kirk.

"Russell Kirk was not only one of the most important public intellectuals in America in the twentieth century but also a person who was widely and broadly cultivated by the most important members of the political class – nationally and internationally – over a very long stretch of time …. I think we would be dazzled by the sheer reach and influence he garnered, yet always with a natural prudence, humility, and restraint," Goeglein said.

Permanent Things Spring 2018 Newsletter Spotlight
Former Wilbur Fellow translates Kirk's The Roots of American Order into Russian
Translated by Marina Kizima, a Professor at the Department of World Literature and Culture of Moscow State Institute of International Relations, The Roots of American Order was published in Russian in 2017. Dr. Kazima has twice participated as a researcher in the Fulbright Program at Yale University and at Harvard University.  Read more about her Wilbur Fellowship at the Kirk Center on page 2: Permanent Things Spring 2018.