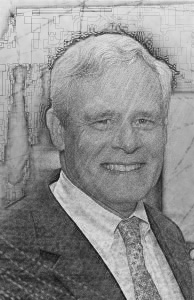 Gleaves Whitney is executive director of the Gerald R. Ford Presidential Foundation, which fosters increased awareness of the life, career, values, and legacy of America's 38th President.
Gleaves was director of the Hauenstein Center for Presidential Studies from 2003 – 2020. In that role, he established the first sustained and comprehensive common ground initiative in U.S. higher education. In addition, he wrote the first presidential Q&A column in the nation, Ask Gleaves, in which he fielded questions from around the world. Since 2015 he has worked with his colleague Jon Lauck to revive Midwestern history as an academic discipline; together they have hosted six major conferences and edited four books.
Prior to directing the Hauenstein Center, Gleaves served in Michigan Governor John Engler's administration as senior writer, chief speechwriter, and historian. During that time, he assisted in the creation of Michigan's Department of History, Arts, and Libraries.
Gleaves was awarded the Doctor of Humane Letters (honoris causa) and inducted in the College of Fellows in 2006 at the Graduate Theological Union's Dominican School of Philosophy and Theology in Berkeley, California. He earned an MA in history and undertook graduate studies at the University of Michigan. He has a BA, with honors, from Colorado State University and is also Phi Beta Kappa.
Gleaves was born and raised in Houston, Texas, and now makes his home in Grand Rapids, Michigan, with his wife, Mary Eilleen.