Lady Stanhope's Manuscript and Other Stories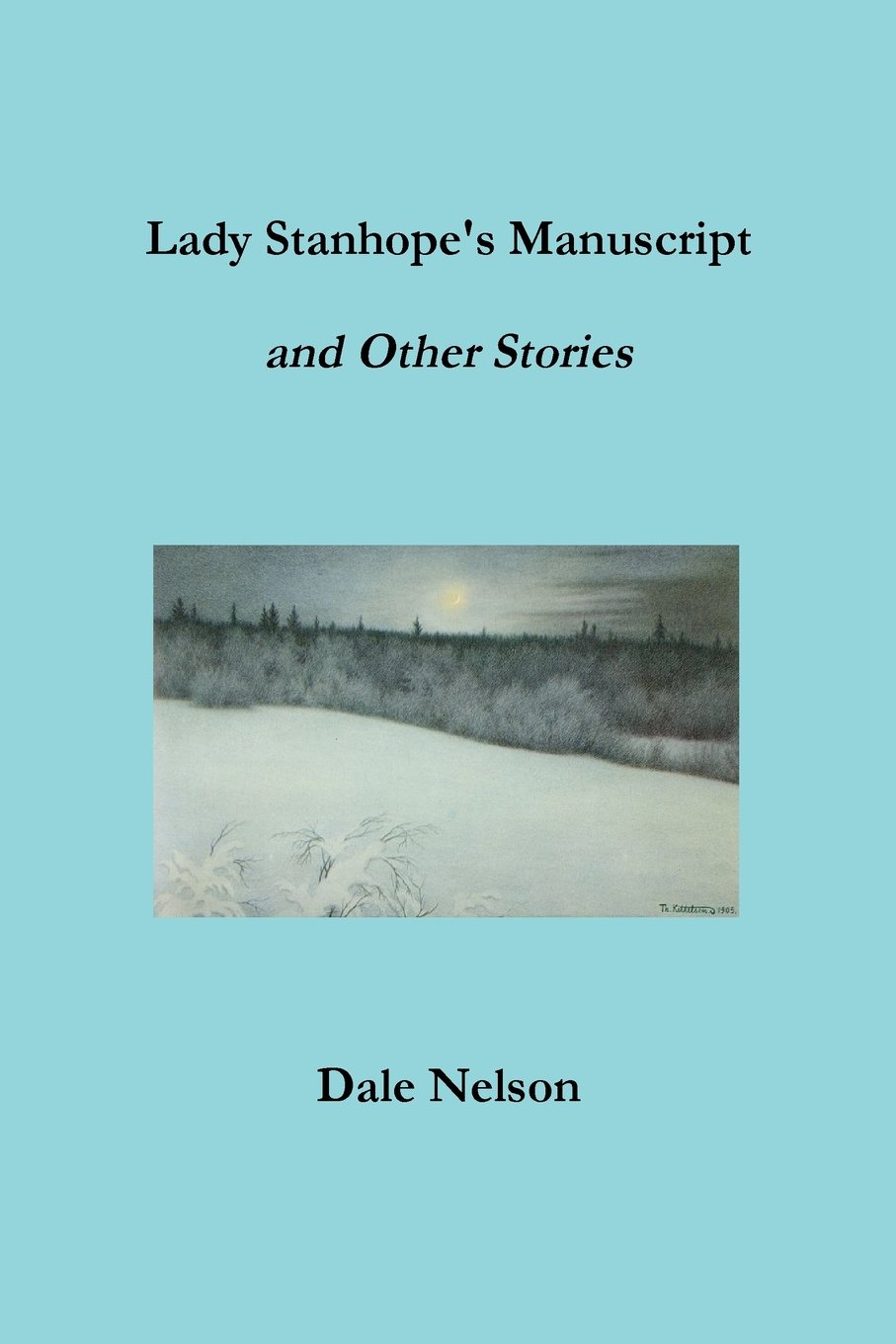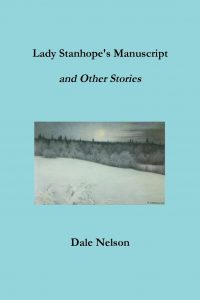 by Dale Nelson.
Nodens Books, 2017.
Paperback, 206 pages, $16.
Reviewed by Robert Grano
In Russell Kirk's essay "A Cautionary Note on the Ghostly Tale" he quotes ghost story writer Gerald Heard as once telling him that "the good ghost story must have for its kernel some clear premise about the character of human existence—some theological premise, if you will." While Heard's statement is subject to debate, there's little doubt that Kirk himself believed it to be largely correct. Dale Nelson seems to believe so as well. While not all of the stories in Lady Stanhope's Manuscript are theological in nature, most of them do have the sort of "kernel" that Heard and Kirk describe, and this facet is partly what makes the best of them so interesting.
Nelson, Associate Professor of English at Mayville State University, North Dakota, has been writing ghostly tales and "strange stories" for the small press since the early 1990s, and this new book collects eleven of the best of them. Ranging from brief tales of only a few pages to longer novella-length stories, Nelson's fictions show a deft writerly hand combined with a sure sense of storytelling. The variety of the tales is appealing also, from the creepy Outer Limits/X-Files feel of the science fantasy "The Allegheny Exception" (co-written with Adam Walter) to folklore-tinged tales like "Rusalka" and "Trolls." Other highlights include "The Ergushevo Icon," about an unholy religious painting, and "Shelter Belt," a lovely, quiet story concerning a young boy's brush with the supernatural (or is it?) in the line of trees just beyond his own backyard.
The title story is the most "Kirkian" of the collection, and it's also the best. Originally published as the title story of a chapbook put out in 1994 by the Ghost Story Society, it's an antiquarian tale of the M. R. James sort, with a late-Victorian setting and various Jamesian accoutrements such as an ancient magical manuscript, an isolated, reserved academic, and an odd clergyman. Besides the strength of the tale itself, what makes it work is that Nelson writes the piece in late-Victorian style and pulls it off with aplomb. One could describe it as pastiche, but sometimes that term is taken to indicate playfulness, and I would not want to imply that in this case, as the story decidedly does not run in that direction!
At the end of the book Nelson provides story notes and a helpful afterword describing both his own theological understanding of ghosts and his literary influences in the realm of ghostly fiction. (He briefly, tantalizingly mentions an interview on the topic he did with Russell Kirk for his campus newspaper!)
All in all, this is a fine collection of "experiments in the moral imagination," one which any fan of Kirk's stories, or supernatural stories in general, should enjoy.  
---
Robert Grano writes from outside Pittsburgh, Pennsylvania.