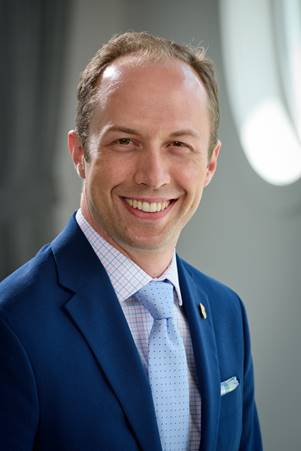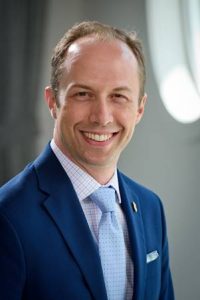 The Russell Kirk Center is pleased to announce the appointment of Dr. Luke C. Sheahan, a professor of politics at Duquesne University, as the fifth editor in the history of The University Bookman. As former editor Gerald Rusello did in his time, Luke represents both change and continuity moving forward, and, maybe not so coincidentally, is about the same age as Gerald was in 2005 when he took the helm of this journal.
Luke shares Gerald's generous and joyful disposition. He is genuinely open to the exchange of ideas and to exploring in good faith the beliefs, practices, and institutions that have shaped Western Civilization and the American experience within it, and the conservative tradition that extends from both the West and America. Like Gerald, he has a keen interest in the intersection between aesthetics, the arts, and the imagination. He has written widely on conservative thinkers such as Robert Nisbet, William F. Buckley Jr, Alexis de Tocqueville, and Russell Kirk.
Luke Sheahan is Assistant Professor in the Department of Political Science at Duquesne University and a Non-Resident Scholar in the Program for Research on Religion and Urban Civil Society (PRRUCS) at the University of Pennsylvania. He researches the intersection of First Amendment rights and political theory. Sheahan's scholarly articles and reviews have appeared in Humanitas, The Political Science Reviewer, and Perspectives on Political Science and he has lectured widely on religious liberty, freedom of speech, and freedom of association. His popular writing has appeared in Law and Liberty, Real Clear Civics, and other venues. He is author of Why Associations Matter: The Case for First Amendment Pluralism (2020). Sheahan is also working on a manuscript tentatively titled Pluralism and Toleration: Difference, Justice, and the Social Group.
Sheahan received a PhD and MA in political theory from the Catholic University of America and a B.S. in political science from the Honors College at Oregon State University. From 2016-2018 he was a postdoctoral associate in the Department of Political Science at Duke University and from 2018-2019 he was Associate Director and Post-Doctoral Research Fellow at the Freedom Project, an academic institute at Wellesley College. Sheahan is a five-time recipient of the Humane Studies Fellowship from the Institute for Humane Studies, a 2014 recipient of the Richard M. Weaver Fellowship from the Intercollegiate Studies Institute (ISI), a 2015-2016 recipient of a dissertation research fellowship from the Catholic University of America, and a 2018 recipient of the Leonard Liggio Memorial Fellowship.
Gerald cemented the Bookman's reputation for publishing thoughtful, wide-ranging reviews for a general readership–as an oasis of serious ideas and the moral imagination. Dr. Sheahan is looking forward to assuming that mantle, observing on this appointment:
As one of the foremost journals of humane letters, The University Bookman has been a rare gem in an intellectual age distinguished by increasingly specialized and arid scholarship on the one hand and decadent and fleeting activism on the other. As always, but especially now, there is the need for conversation and critique free of cant and spite, a place where temperate minds may contribute to the intellectual milieu of an unusually intemperate age. As Kirk writes in The Politics of Prudence, "ages of decadence sometimes have been followed by ages of renewal." If a new Augustan Age is to be, The Bookman will be central to the effort. Continuing in the legacy of past editors Russell and Annette Kirk, Jeff Nelson, and Gerald Russello, I look forward to leading The Bookman once more into the breach. By continuing to join moral imagination to right reason, we will continue to follow Kirk's founding mission to "redeem the time."
Luke is planning a number of special features for the journal, and he will revive Gerald's popular webinar series of interviews and discussions with Bookman authors. He will also appoint some assistant editors, and will tell you more about that, in the weeks ahead.
Please join us in welcoming Dr. Sheahan as he takes on this new role, and we'd ask you to consider supporting the ongoing work of The University Bookman.