Support the Permanent Things
The Russell Kirk Center for Cultural Renewal is a national nonprofit organization. Contributions to our work to further the "permanent things" are welcome and are tax-deductible according to Section 501(c)(3) of the Internal Revenue Code.
Donations through this link can also be made to support the University Bookman and Studies in Burke and His Time.
You can also send contributions to
The Russell Kirk Center
P.O. Box 4
Mecosta, Michigan, 49332.
We are grateful for your support.
To receive the print edition of the newsletter twice a year, please provide a physical address.
The Russell Kirk Centennial Club Membership
Support the Kirk Center with a donation of $100 or more by December 31, 2018, to help provide for our programs during the centennial year of Russell Kirk's birth. As a thank-you gift, you will receive a limited-edition, commemorative mug with a portrait of Kirk designed by artist Sam Torode.
Centennial Club Members (CCM) will also receive notices of Kirk Center special events currently in-the-works for this fall. Thank you for joining us in celebrating Kirk at 100 and his lifelong labor to conserve and renew the Permanent Things.
To become a Russell Kirk Centennial Club Member, please fill out your mailing information at right.
NB: Shipping available to U.S. mailing addresses only. Please allow two weeks for delivery.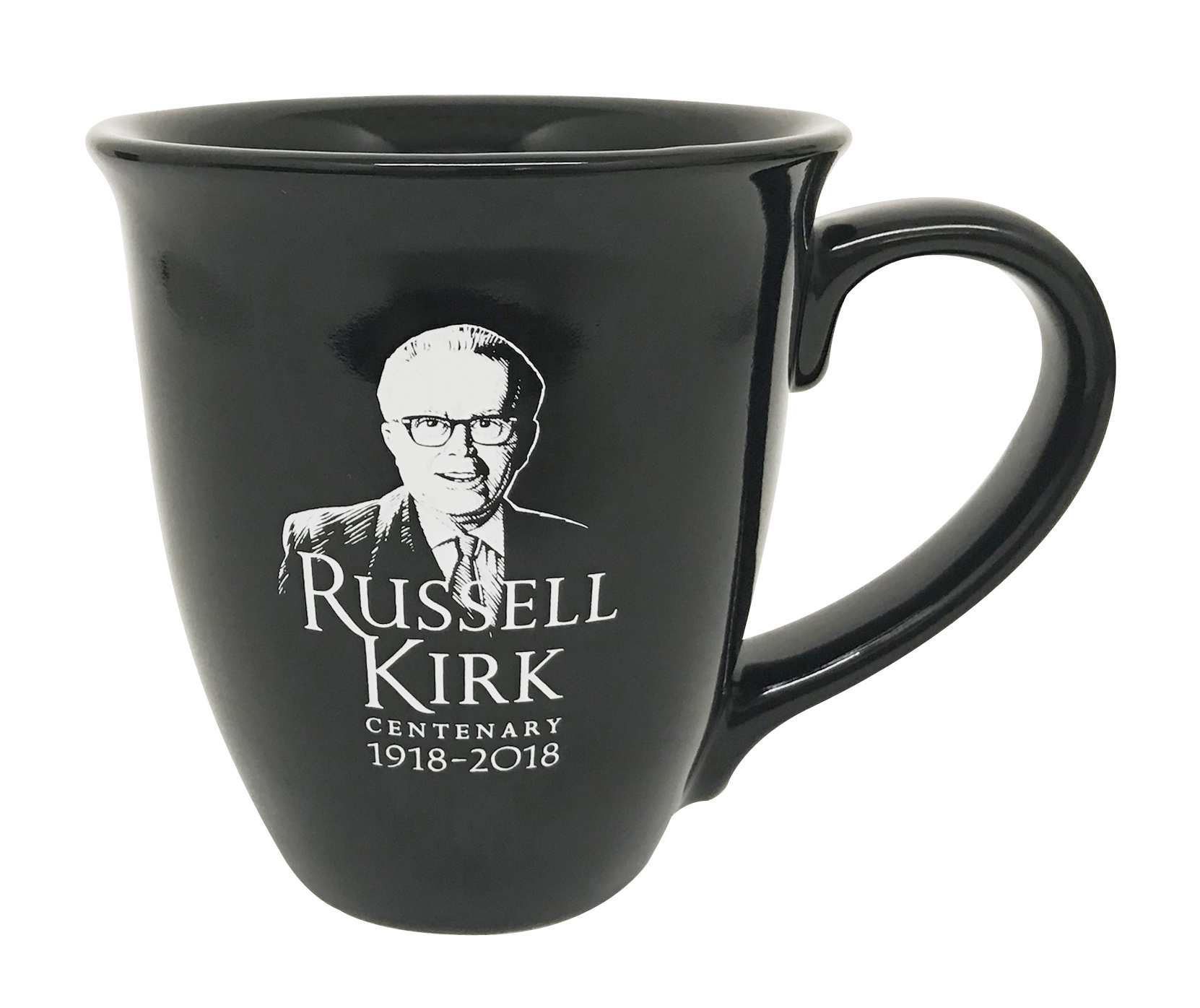 Explore the University Bookman
from the Russell Kirk Center