A baker's dozen of Bookman contributors and friends share their summer reading plans.
Bruce Frohnen
This summer I will read some about the state of our republic, and some about the state of our souls. Of course, the two are related. I hope to learn more about their connections through reading both philosophical and fictional (dare I say popular fictional?) accounts.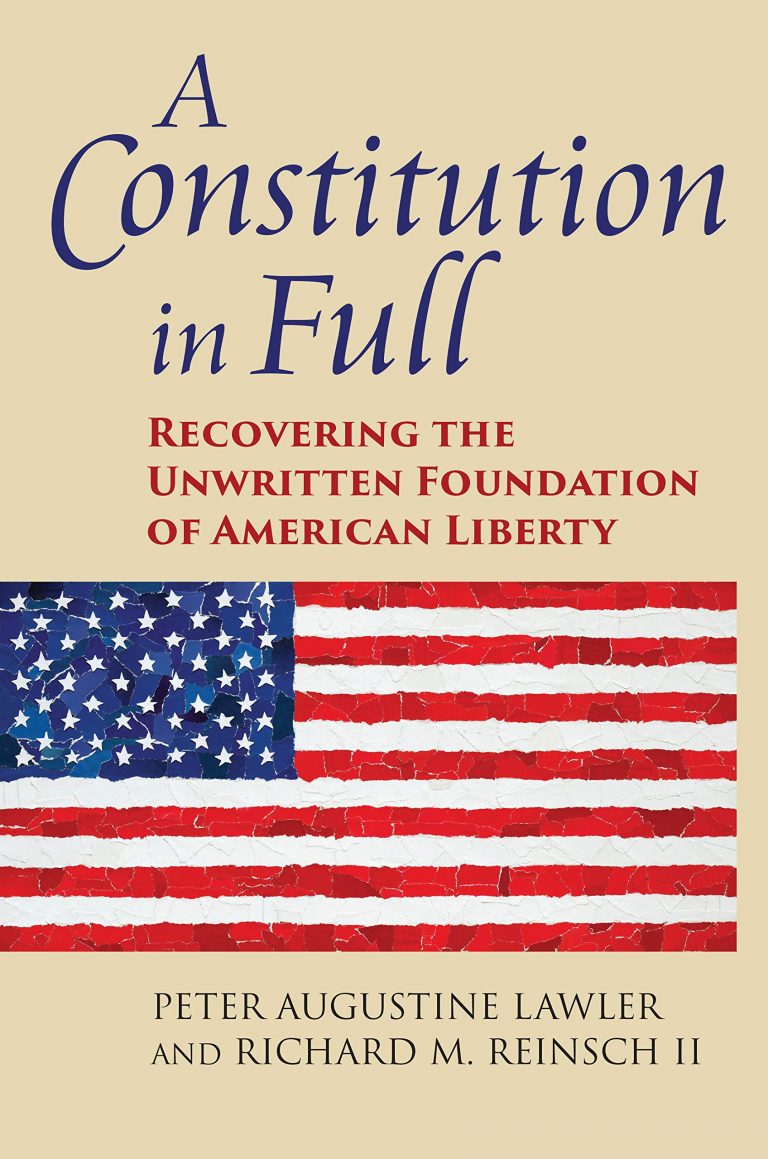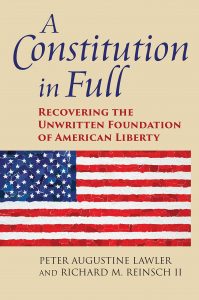 Our republic is the subject of the (for me, especially) much-anticipated A Constitution in Full: Recovering the Unwritten Foundation of American Liberty, published by the University Press of Kansas. It is written by the late, much-missed Peter Augustine Lawler and Richard Reinsch, editor of Law & Liberty, a crucial web magazine for anyone interested in law, politics, and social order. The book highlights the conflicts within our nation between egalitarianism and freedom and between individualism and community, exploring how they formed both the constitutional text and, much less understood, the unwritten constitution of customs, habits, and non-political institutions that give it life. Drawing on the vast wisdom of Tocqueville and American Catholic thinker Orestes Brownson, I've no doubt this book will live up to the authors' reputations for deep insight, wide knowledge, and deep commitment to what is best in Americans and our way of life.
The other book I most look forward to reading is Dean Koontz's The Night Window: A Jane Hawk Novel from Bantam. Pulp fiction, you say? Certainly, Koontz's books are fun, filled with action and acerbic wit, and likely to scare the pants off many readers. But I refuse to see Koontz as "merely" a writer of potboilers. His Odd Thomas novels should have spawned an entire series of films. The first and only one to hit the screen was, whatever critics and ticket sales may indicate, far superior to anything to come out of the deluded, mythologically challenged pen of Stephen King, let alone the pedestrian yarns of J. K. Rowling, even before she gave herself over to virtue-signalling of the silliest kind. Koontz's work is infused with his Catholic sensibilities, delves deeply into the nature of both good and evil, and is utterly engrossing. The Jane Hawk novels center on a widowed FBI agent seeking the murderers of her husband as she strives to protect her son, relatives, and friends. The Night Window, the fifth in the series, promises an exciting conclusion as Hawk works to exposes the murderous utopians who would turn us all into their well-behaved slaves in the name of a more just, ordered society. Sound familiar? All-too familiar, I think. And Koontz's treatment of the psychology and ersatz philosophy of the villains is chilling in its believability even as his heroine shows courage, honor, and a deep connection with her nature as a person, a woman, and a mother.
Scott Beauchamp
The only reading that I can say for sure is on my summer schedule is my ongoing journey through the translated works of Italian publisher and writer Roberto Calasso. It's with a mixture of pride and melancholy that I say I've nearly made my way through them all. The only two I have left to read are Tiepolo Pink and Ardor.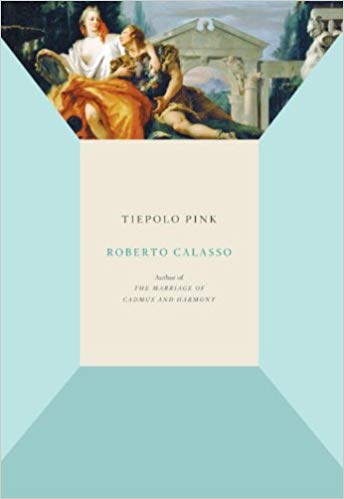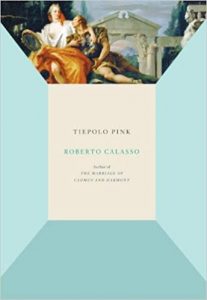 Tiepolo Pink is Calasso's unique take on the eponymous Venetian painter's odd series of etchings, the Capricci and the Scherzi. The publisher's website describes the etchings as, "Blooming ephebes, female Satyrs, Oriental sages, owls, snakes: we will find them all, as well as Punchinello and Death, within the pages of this book, along with Venus, Time, Moses, numerous angels, Cleopatra, and Beatrice of Burgundy—a motley company always on the go." Calasso considers the offbeat and little-known works to be perfections of form, and perhaps the last instance of true Italian sprezzatura, or the art of artlessness.
If Tiepolo Pink deals with European art and mythological themes, Ardor takes up Calasso's other major interest, the religious philosophies of India. I don't think there's probably a better or more concise description of the book than John Toren's over at Rain Taxi: Reading Roberto Calasso's Ardor is a little like reading The Lord of the Rings, but from the inside out. Rather than introducing us to a cast of characters whom we accompany through fantastical landscapes full of adventure, mystery, conflict, and occult lore, Calasso draws us directly into a bizarre network of complicated rituals, mythological characters, and metaphysical enigmas—all of which, according to the body of literature he's dealing with, are merely different means of describing how the mind and the cosmos interrelate." It sounds much like his earlier book, Ka: On the Mind and Gods of India, which was one of the most powerful works I've read in some time.
Francis Sempa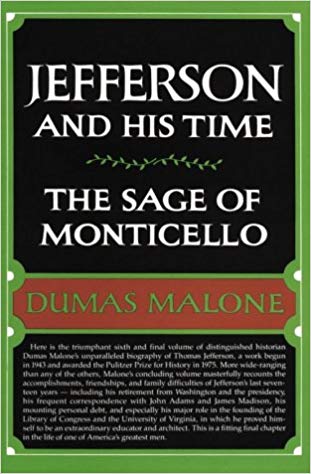 Thomas Jefferson was such a paradox: a slaveowner who wrote the greatest document about human liberty; a statesman who attempted to undermine two administrations in which he served; a critic of centralized power who did not hesitate to use that power to accomplish his political goals; an opponent of tyranny who supported the tyranny of the French Revolution; and a fierce critic of empire who with the Louisiana Purchase created the American empire. Dumas Malone began writing "Jefferson and His Time," his six-volume biography of Jefferson, in 1943, and completed the task in 1981. When the last volume was published, the Washington Post called Malone's achievement "one of the most monumental biographies of our time." For many years those six volumes have mostly collected dust on one of my bookshelves, used on occasion for research, but otherwise neglected. For my summer reading, I hope to end that neglect and read all that Malone learned and wrote about Jefferson. It may take more than one summer.
Eve Tushnet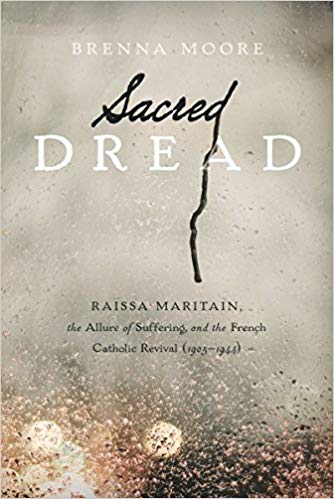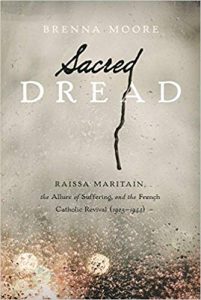 I'm about to plunge into Brenna Moore's Sacred Dread: Raïssa Maritain, the Allure of Suffering, and the French Catholic Revival (1905–1944)—an exploration of the role of suffering in the thought of a Jewish convert at a time when such conversions were especially fraught. Also hope to read Liane de Pougy's diaries, published as My Blue Notebooks. De Pougy, one of the most famous courtesans of fin-de-siècle Paris and authoress of works including Idylle saphique (inspired by her affair with Natalie Barney), ended her life as a devout Catholic and Dominican tertiary. Her diaries begin after her courtesan-and-cocaine years; they explore the halting changes in a soul which remained sensual and flighty even after Christ began to capture her heart. And a friend was kind enough to send me Tillotson, the first novel of Philip Trower, the English journalist whose love affair with American poet Dunstan Thompson transformed into a devoted friendship when the two became practicing Catholics. Tillotson is set among a motley colony of expats on the Mediterranean just after World War II; it's dedicated to Thompson and I basically didn't need to know more than that before I knew I wanted to read it. We'll see what it's like!
Titus Techera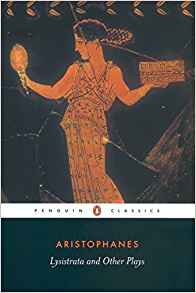 I guess times of crises are not so bad if you at least learn something, so I've decided to read two classical accounts of how to deal with times of crisis. One concerns the greatest comic poet, the other his great antagonist, the originator of political philosophy. So 2019 will be the summer of Strauss as far as I'm concerned. I'm reading Leo Strauss's Socrates and Aristophanes, an examination of each and every one of the comedies of the most shameless Athenian—and that's saying something—the man who found an impossible solution to every urgent problem in Athenian politics in his time, who imagined everything from universal empire to radical religious reform. Of course, this also means reading all the plays of Aristophanes again, which naturally move from the preposterous to the vulgar to the puzzling. I sometimes think we can summarize the birth of comic poetry as the discovery of the wisdom of vulgarity. We don't have great comic talent available in our times, but perhaps that itself is good, if the absence directs our longing to laugh to the greatest writer we have available …
The other book is The Socratic Way of Life: Xenophon's Memorabilia by Thomas Pangle, one of the ancients of the Straussian sect. Xenophon was the most elegant of the ancient writers and the one least understood by modern thinkers, because he could conceal himself in any genre from the Socratic dialogue to the political history, through technical treatises and constitutional studies, historical novels and autobiography: He wrote his in the third person. Pangle has turned to a study of Xenophon's Socratic works, as did his teacher Strauss in his own old age. The first of the projected two books on Xenophon, on his longest collection of stories about Socrates, the Memorabilia, deals with defending the justice of philosophy. He does this by showing that the various problems that lead everyone else to catastrophe, tragedy, or misery could be dealt with by political philosophy. By way of an introduction, Pangle collects from Nietzsche's works, famous or obscure, or even his unpublished fragments, a number of statements to the extent that Xenophon's Socrates is the alternative to Christ when it comes to morals and nature. So this is pretty daring stuff.
Derek Turner
I am presently finishing with several books about Charlemagne— Einhard's and Notker of St Gall's lives, Friedrich Heer's Charlemagne and His World, Richard Winston's Charlemagne: From the Hammer to the Cross, Frank Stenton's Anglo-Saxon England, Richard Fletcher's The Conversion of Europe: From Paganism to Christianity, 371–1386—which I needed/wanted to consult for my forthcoming review of Janet Nelson's King and Emperor.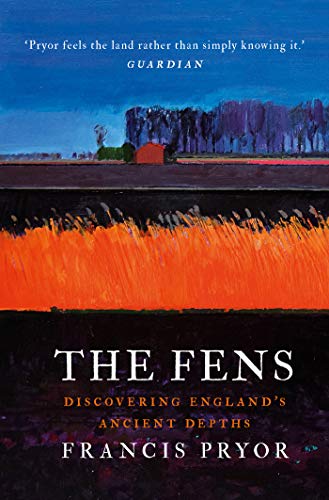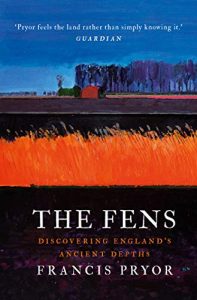 I'll also be reading (for review purposes) two books about the British landscape by Francis Pryor, The Fens and Paths to the Past. I will also be reviewing Philip Mansel's forthcoming biography of Louis XIV, King of the World, and David Abulafia's The Boundless Sea.
I plan to devote some non review-related time to Proust. If he gets too much, as he has done before, I might revisit Rose Macaulay's The Pleasure of Ruins, a wonderfully plangent and civilized book.If less serious reading merits mention, I always read a lot of travel/historical writing about whatever my summer holiday destination happens to be—this year, Monmouthshire and adjoining areas.
Bill Kauffman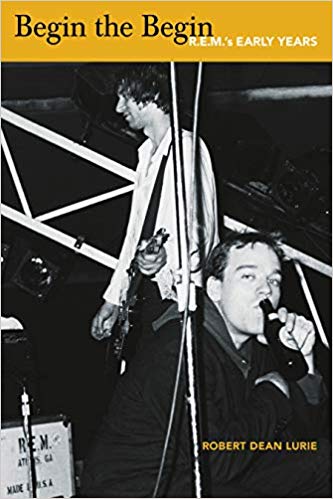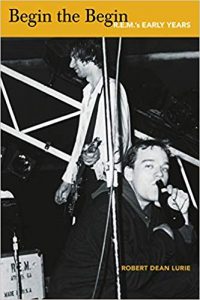 I saw R.E.M. twice back in 1982 at the 9:30 Club in Washington, DC, though my initial enthusiasm—I'm a sucker for jangly guitars, muddy mixes, and cut-and-paste lyrics—wilted once lead singer Michael Stipe's unendurability bloomed. But I'm enjoying the hell out of Robert Dean Lurie's Begin the Begin, his new book on the band's early years. I don't care if you love or loathe or exist in blissful ignorance of R.E.M., this book is a gem. It's as much about a place and a time and a milieu as it is about this Athens, Georgia–nurtured quartet. Lurie recreates the Athens of the late '70s and early '80s with an eye and an ear for the Beat and the offbeat. He writes with a relaxed confidence and a sure command of the material; I can't imagine a better guide. The band's prelapsarian records were sonic artifacts of the old weird Athens, and by extension the localist and populist DIY music scenes in Buffalo, Minneapolis, Hoboken … ah, the memories. Read Lurie, then put Chronic Town on the turntable and drift away.
William F. Meehan, III
I'll be rereading Airborne: A Sentimental Journey (Macmillan 1976), Atlantic High: A Celebration (Doubleday 1982), Racing Through Paradise: A Pacific Passage (Random House 1987), and WindFall: The End of the Affair (Random House 1992)—the books by William F. Buckley Jr. about his ocean sails. My plan was to read, finally, The Boys in the Boat (Viking 2013) but, after socializing recently on a handsome thirty-four-foot sloop, I decided to read, for the third time, books whose subject was important to the founder at National Review. In fact, Buckley produced more words about life on a sailboat than about any other topic. From a "conservative" perspective, sailing summarizes the motif of the individual confronting elements beyond his control. Buckley might not appear the picture of rugged individualism, but sailing requires self-reliance, determination, ingenuity—and stamina. Indeed, the challenge of putting together a crew for the first of his four transoceanic voyages included, Buckley explains, determining each person's "tolerable measure of physical discomfort during a substantial part of the journey." Sailing, moreover, summons in Buckley a response to the beauty of nature not seen in his other work:
You are moving at racing speed, parting the buttery sea as with a scalpel, and the waters roar by, themselves exuberantly subdued by your powers to command your way through them. Triumphalism … and the stars also seem to be singing together for joy.… The ocean and the sky and the night are suddenly alive … It is most surely another world, and a world worth knowing.
Ultimately, however, sailing—or "cruising" as Buckley liked to call time on his boat—is about friendship, especially at the end of the day:
When you are in a harbor, there may be four congenial people around the table, eating and drinking and conversing, listening to music and smoking cigars, the wind and the hail and the temperature outside faced up to and faced down. Here, in your secure little anchorage, is a compound of life's social pleasures in the womb of nature.
Rereading Buckley's four books about what he refers to as the "mystique of the sea" seems like a splendid way to spend leisure time this summer.
Dan McCarthy
Several friends and past and present fellows of the journalism program I oversee—the Robert Novak fellowships at the Fund for American Studies—have new books out now or coming soon, all of which I can recommend in good conscience. Michael Brendan Dougherty's My Father Left Me Ireland and Timothy Carney's Alienated America have won raves all over, and I have every reason to think Robby Soave's Panic Attack: Young Radicals in the Age of Trump and Tim Alberta's American Carnage: On the Front Lines of the Republican Civil War and the Rise of President Trump will do likewise when they're published this summer. Colleen Carroll Campbell's The Heart of Perfection: How the Saints Taught Me to Trade My Dream of Perfect for God's just came out in May and is rapidly winning an appreciative readership.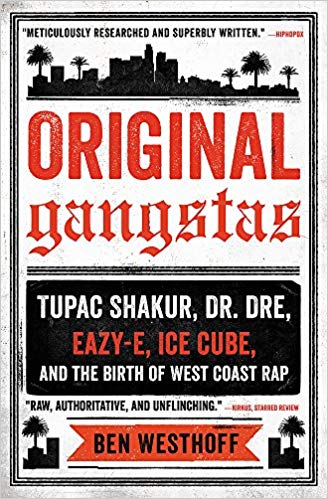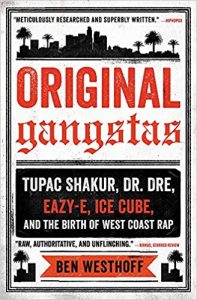 Away from politics and other weighty matters, for pleasure I'm reading a masterful work of journalism by an old friend from my college days. Ben Westhoff founded an alternative culture magazine at Washington University in St. Louis around the same time I started a campus conservative paper, and we became friends with a shared interest in the good writing and unorthodox ideas that small magazines can promote. Ben has since gone on to great things as the music editor of LA Weekly for a spell and the author of several books, including the one now on my nightstand, Original Gangstas: Tupac Shakur, Dr. Dre, Eazy-E, Ice Cube, and the Birth of West Coast Rap. A Tupac track impressed me in an Uber a few months ago, so I delved into his back catalog and found myself thinking I'd like to read something about his milieu. I'd forgotten that I knew a guy who just a few years back had written the nigh definitive account of gangsta rap's origins. Ben interviewed just about everyone still alive to be interviewed, but the work isn't belabored, and I find myself admiring the construction of the book as much as I'm enjoying the story of how electro gave way to hardcore rap and young men of enormous ambition gave up middle-class prospects and small-time criminality alike to make a new kind of art. Ben is not sparing about the sordid or absurd sides of the story—from violent misogyny to accidentally self-inflicted gunshot wounds—but above all this is a book about entrepreneurial verve and a vision given life in lyrics and beats.
Weronika Janczuk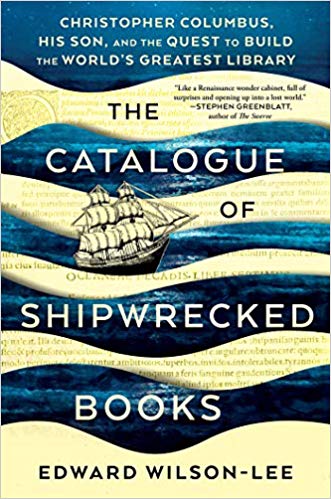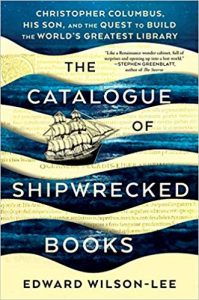 This summer, I'm delighted to move into a phase of more popular non-fiction for leisure than has been my focus in the past—from the more academic to the more popular, even if 'popular' doesn't lose any of the depth or intensity of the text read. My summer 2019 focal points include: Edward Wilson-Lee's The Catalogue of Shipwrecked Books, which tells the story of Christopher Columbus's illegitimate son and one of the world's rarest and most beautiful collections of books and works of art, a history told through objects; Mary Norris's Greek to Me: Adventures of the Comma Queen, a charming account of Norris's lifelong love affair with words and her solo adventures in the land of olive trees and ouzo, as told through the Greek language; and Bronwen McShea's Apostles of Empire: The Jesuit New France, a revisionist history of the French Jesuit mission to indigenous North Americans in the seventeenth and eighteenth centuries, offering a comprehensive view of a transatlantic enterprise in which secular concerns were integral. Perhaps the most enchanting part of a good read is the discovery of a new dimension to reality, to an era, to a text, to an experience, and each promises to satisfy.
Gene Schlanger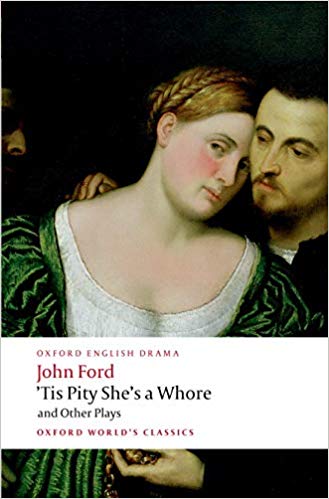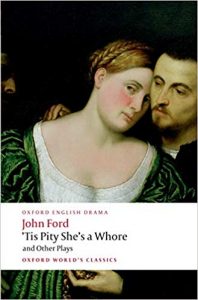 John Ford, 'Tis Pity She's a Whore and Other Plays: Ford has more wit and turns of phrase that spark appreciation for language than Shakespeare. He does so effortlessly while setting the scenes. In our information-addled age, where we pummel each other hourly with phrases that don't last a nanosecond, it is a pure pleasure to let a playwright's phrases cleverly stir things up.
Magnificat (recurring weeks): Magnificat is a running accessible diary of Christian love, and in these vituperative times that message is not broadcast by those who dominate the messaging and their as churlish followers.
Ludwig Wittgenstein, Philosophical Investigations: Wittgenstein is the most accessible philosopher I have ever encountered and he purposely wrote that way. As Ford stirs an appreciation of expression, Wittgenstein stirs an appreciation of thinking and the process of thinking.
Denis Diderot, The Nun: Diderot has crafted an historical book that transports one to another century through an unusually candid and observant main character—in sharp contrast to the glaring deficiencies in what today purports to be narrative and meaningful fiction.
Peter Edman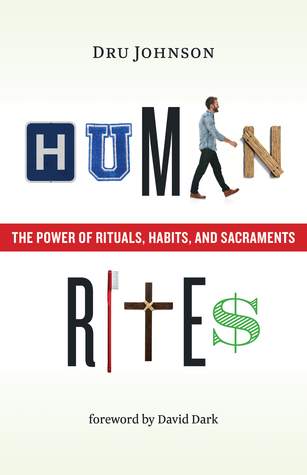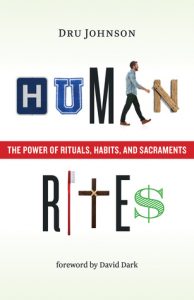 I've just finished Dru Johnson's Human Rites: The Power of Rituals, Habits, and Sacraments, and found it to be a helpful addition to discussions about Rod Dreher's The Benedict Option. It makes me want to read Johnson's more academic volume that teases out the thinking behind this illuminating treatment of the embodied ways we learn.
I'm also going to be reading David Epstein's Range: Why Generalists Triumph in a Specialized World, which seems to offer a needed corrective to several cultural trends. Foxes beat hedgehogs. And in honor of the recent passing of the science fiction master, I will read The Best of Gene Wolfe: A Definitive Retrospective of His Finest Short Fiction.
Gerald Russello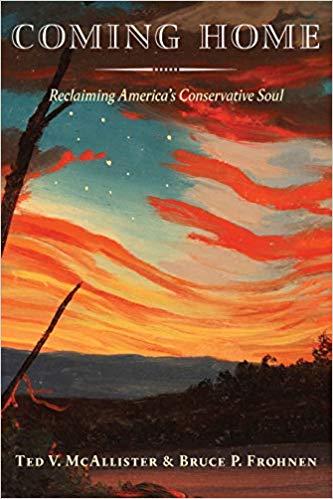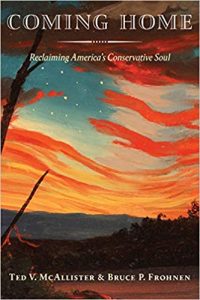 I will be spending my summer with books by longtime Bookman friends and contributors: Bruce Frohnen and Ted McAllister's Coming Home, and Richard Reinsch and the late Peter Augustine Lawler's A Constitution in Full. They are among the most interesting of post-Trump conservative thinkers.